GWGC HQ
Unit 2
Millards Farm
Upton Scudamore
Wiltshire
BA12 0AQ
We are currently not open to the public. To make an appointment to visit, please send us an email.
Terrazzo Jesmonite Aeropress Coffee Filter Paper Holder
We absolutely love these! An exclusive colourway created for GWGC by Sort Design. Aeropress fil...
We absolutely love these!
An exclusive colourway created for GWGC by Sort Design.
Aeropress filter paper holder in dark grey terrazzo Jesmonite with white, orange and yellow chips.
Each piece is totally unique and will boujee up any coffee set-up as well as being super useful storage for your filter papers.
Designed for us by Sort Design.
Unique. Every casting is totally unique and hand-crafted. The exact pattern will vary and you will be the only person with that exact style. The cast Jesmonite is sealed using a penetrating sealer and polished with a little coconut oil. If over time the shine diminishes a little coconut oil on a cloth will renew. 

Size: 9cm in diameter, 7cm tall. Comes with optional rubber feet. These are only needed to protect a polished surface and are optional.
Weight: 350 - 450g
Care. If the Jesmonite gets dirty you can clean it with a warm, damp cloth and a little washing up liquid. Dry with a towel. Leave out of strong sunlight. 
Materials. Made from Jesmonite, an eco-friendly alternative to concrete and resin, - Holds a full pack of 350 Aeropress filter papers. Please note this product does not come with filter papers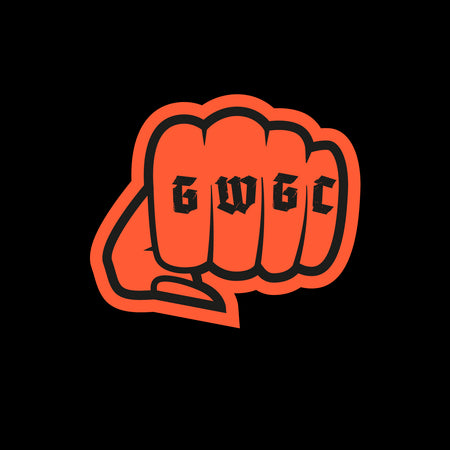 Follow us