GWGC HQ
Unit 2
Millards Farm
Upton Scudamore
Wiltshire
BA12 0AQ
We are currently not open to the public. To make an appointment to visit, please send us an email.
Gloria Henriquez, Honduras, Washed
Chewy and Sweet. Poached Pear. Almond Fudge. Green Apple. Chicks Dig It. Producer: Gloria Henri...
Chewy and Sweet. Poached Pear. Almond Fudge. Green Apple. Chicks Dig It.
Producer: Gloria Henriquez
Country: Honduras
Region: Mercedes, Ocotepeque
Farm: Finca Los Nances, FTO Certified.
Variety: Lempira and IHCAFE 90
Process: Washed
Altitude: 1220 Masl
New Season Gloria is here! 

Sweet and spice-y and all things nice-y: your girl Gloria is giving us life-y.

The perfect coffee heading towards chillier times. This wonderfully warming coffee with the taste of sweet poached pear and chewy, fudgy caramel. From producer, Gloria Henriquez, the hardworking and entrepreneurial owner of Finca Los Nances. Gloria has overcome many difficulties and used her wealth of experience to diversify her farm and produce excellent micro-lots alongside her beloved free-range chickens!
Finca Los Nances is only a small operation of just under one hectare, but Gloria has produced high-valued micro-lots with the help of Cafesmo. That convinced her that this is the path she wants to take by building trusting relationships and working closely with one or two roasters.  We are incredibly grateful to be one of them.

Gloria is also part of the brand new Women's Association established by Cafesmo, we can't wait to see what the women achieve together.
About Gloria...
Gloria Henriquez is a 4th generation coffee producer and owner of FTO certified farm Los Nances.  She has a wealth of experience working on coffee farms having first started by watching her grandparents work on their farm as a child.
"The new generation of coffee growers laugh at me when I tell them about the way we worked in the old days, but I see my experience and wealth of knowledge, even if from another era, as an advantage" Gloria says.
In 2013, disaster struck when her farm was ruthlessly hit by rust. Gloria was close to despair. With no income and very little money for food, she went into debt.  Little by little she pulled herself out of that deep hole and decided to diversify.  Nowadays she holds over 100 free-range, chemical-free chickens, which she sells to eateries and her local community. A small but reliable source of income to supplement her coffee production.
Hey! Want a super simple, fuss-free brew recipe for this coffee? Click here to read our basic brew guides, we recommend either the V60 or French Press recipes for this coffee. 
Read about Cheek to Cheek our Women's Empowerment Initiative that this coffee is part of.
Need Help with Grind Choices? Check out our quick help guide.
Our Roasting and Shipping Information.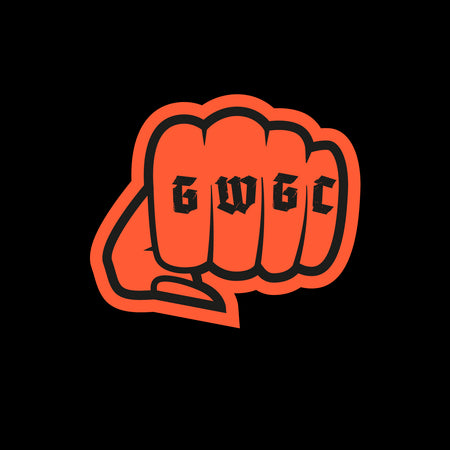 Follow us